On any stage, in any studio, on the desk of any streamer or YouTuber, and hanging from the ceiling of every concert hall is at least one microphone. There are hundreds of styles, and the technology dates back to the mid-1800s. If you are just getting into the world of recording, it can be really overwhelming.
In this article, we will devote most of the space to one of the most common types of microphones: the condenser. But we'll also touch on some other microphone types to help people who are just starting out, and then get into the pros and cons of condensers specifically. At the bottom, we'll get into how to buy a condenser and what you'll need to make it work best for you.
Types of Microphones
The way a microphone is constructed and the material it is constructed from, determine the type. A condenser is one type of microphone, and it's very difficult to talk about condensers specifically without comparing them to other mics. We'll go through a quick overview here.
Dynamic
Dynamic microphones are your everyday standard microphone. In fact, you'd have a hard time finding a recording studio that didn't have at least two Shure SM57s. They are cheap, can handle a lot of abuse, and lack the sensitivity or specialty of other designs. Because of that, they are found everywhere, especially where budget and durability are the biggest concerns.
These mics are not as accurate as other styles, though. Their insensitivity is fine for recording louder sounds or in noisy rooms, but it leads to a lack of high-frequency response. Things recorded on dynamic mics can sound muffled, warm, and/or slightly distorted. They work well for recording amplified instruments and are used frequently for recording rock and roll.
Condenser (or Capacitor)
In contrast to their dynamic counterparts, condenser mics are more fragile and tend to be more expensive. What you get for that tradeoff is that they are much more accurate. Condensers are more sensitive and often have a greater variety of patterns available (something we'll explore in the next section).
Large-Diaphragm Condenser Microphones
There are two main flavors of condenser microphones: large-diaphragm and small-diaphragm. Large-diaphragm condensers are, like the name suggests, larger. This makes them better for lower and midrange frequencies. Since the human voice tends to be in the low-mid range, these are some of the most common microphones outside of the general-purpose dynamics. Most podcasting/home studio mics like the popular Blue Yeti or the Rode NT are large-diaphragm condensers.
Small-Diaphragm Condenser Microphones
If you want to record higher frequencies more accurately, though, then a small-diaphragm condenser like the Rode NT5 is a better option. You will usually see them in pairs for stereo recording, and if you have ever listened to a movie soundtrack, you've heard examples of what they sound like. Violins and brass sections really come through well on small diaphragm condensers.
Medium-Diaphragm Condenser Microphones
Medium-diaphragm microphones are relatively new to the line-up and offer a decent compromise between the bass-focused large diaphragm and the treble-focused small diaphragm.
Ribbon
Ribbon microphones were invented in the 1920s and were the most popular microphone design going into the mid-'70s and they are still used today to capture that warm vintage sound.
In comparison to dynamic and condenser mics, ribbon mics are very expensive and very fragile. They are the most sensitive mics you can buy, which makes them really difficult to use; they need to be in a controlled environment or you'll pick up tons of extra noise. For that reason, they are rarely used in home recording. Still, you might catch a glimpse of something like the Royer R-121 in videos of world-class musicians, like John Mayer.
Polar Patterns
A microphone shape or pattern is how we describe what directions a microphone works best in. There is a detailed breakdown here, complete with pictures, but we'll go over the three most common.
Cardioid
Cardioid microphones pick up sounds in front and to the sides, but they aren't good at picking up sound behind them. The pattern looks kind of like a heart in 2d, hence the "cardio" name. Podcasters and streamers usually use cardioid patterns to accurately record their voice while avoiding extra sound from the keyboard.
Omnidirectional
As the name suggests, an omnidirectional pattern picks up sound from every direction equally. Omni mics can usually record a greater range of frequencies than other types and are useful for recording entire rooms or large areas. They are also useful for live recordings since a singer or instrumentalist might move around a lot. Someone walking around playing guitar might move out of a cardioid microphone's optimal pickup locations, but you can't escape an omni.
Figure 8
A mic that picks up sound in front of and behind, but not to the sides, is called a figure 8. The lack of pickup to the sides makes them perfect for placing next to one another to record separate sounds that are close together. That's especially useful for stereo recording where you want to isolate the right and left sides.
One final note about the figure 8 pattern; ribbon mics are always figure 8. Condensers and dynamics can be configured for various shapes, but the construction of a ribbon microphone limits them to this pattern.
Advantages and Disadvantages of Condenser Mics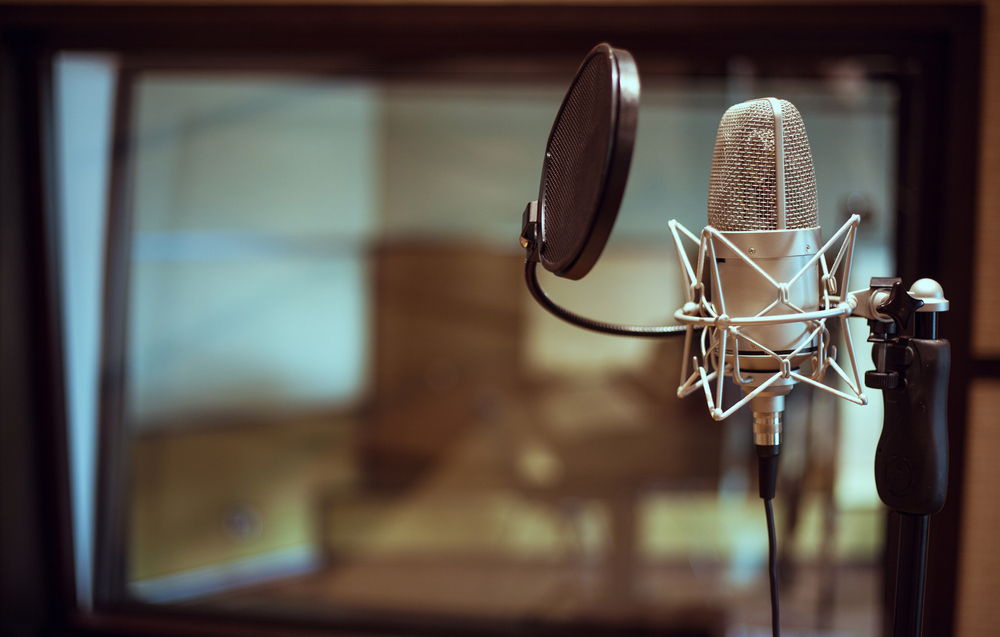 There are a handful of advantages, and a few disadvantages, to the condenser microphone design. It's important to note that there are different designs even within the condenser mic category, and some of those designs are meant to address the inherent disadvantages. However, unless you seek them out, you are unlikely to come across them.
Pros
Great Frequency Range: One of the biggest advantages of a capacitor or condenser microphone is the phenomenal frequency range they can reproduce. The most accurate recordings are captured by condensers, and they rarely have issues with distortion. That's why they are so prevalent for recording vocals and acoustic instruments.
High-Sensitivity: In addition to great frequency response, condensers also have a much lower sound threshold. They can pick up very quiet sounds, giving them a higher dynamic range than even dynamic mics. That's especially useful for recording rooms where sound can start very far away and get closer, or in concert halls where the orchestra can get very quiet at times and very loud at other times.
Better Shape Control: We talked about the shapes above. Condenser microphones can offer you a lot of different polar patterns. In fact, many will allow you to choose what pattern you want. You can set it to cardioid to capture your vocals. Then, switch it over to omnidirectional to grab the ambient sounds. By contrast, dynamic mics tend to only be cardioid, and by design, ribbon mics are figure 8.
Cons
Need 48v to Work: Condenser mics require power to work properly. You cannot simply plug a condenser into a recording device and get a strong enough signal to work with. USB microphones receive their power over USB, and most mixers and audio interfaces have active inputs that will send 48v to the mic. Otherwise, condensers require what's known as a "phantom" power supply.
More Fragile: The fragility of a condenser comes about in two ways. The first is more practical—you don't want to drop a condenser mic. That's why during live concerts, the dynamic microphone is king. They can be dropped, abused, spilled on, and kicked off the stage, and still work. A condenser has tiny, sensitive electronics that will break. Condensers are also fragile in the sense that things like temperature and humidity can have an effect on their ability to record. Those sensitive parts are exposed to the air, so changes in air condition can change the recording conditions as well.
Can Be Expensive: Condenser microphones tend to be more expensive than dynamic microphones. You can find cheap condensers; the Neewer BM-800 can be found for less than $50, and we consider this to be a reasonable condenser microphone. However, if you compare a dynamic microphone and a condenser at the same price point, you'll find the dynamic to be of much higher quality.
Getting the Most Out of a Condenser
If you are setting up your own home studio or just looking to record your band, then you are going to want at least one condenser at your disposal. We'll talk about how to choose a mic and what else you need.
Choosing a Condenser
There are three main things you'll need to keep in mind when you start shopping for condensers. You shouldn't be thinking about the budget yet; there are condensers for any budget. The price will dictate the quality, but if you get a mic that doesn't actually do what you want, the quality won't matter.
What Will You Be Doing With It?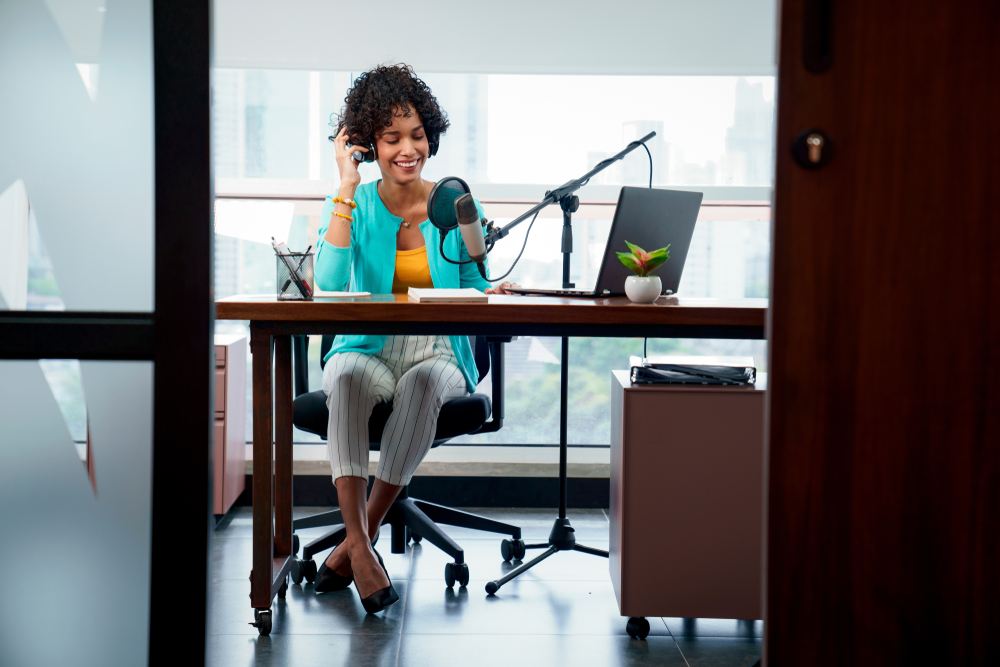 Before you can tackle the following considerations, you have to answer one important question: What will you be recording? Recording a simple podcast requires a very different setup than recording an orchestra, and you'll want to get a microphone that is best suited to what you want to do.
Polar Patterns
We have discussed polar patterns at length, but it's important to make sure you get a microphone that has the pattern you will use most often. Many more expensive condensers will allow you to select multiple patterns, so you can get a more versatile setup if you have the budget.
Diaphragm Size
Condensers tend to come in three sizes: small, medium, and large. For general purpose recording, consider simply choosing a large-diaphragm condenser.
Power Source and Output
Microphones for recording are usually XLR microphones. That means they need an XLR cable to connect to devices. The advantage is that they are universal, and the cable can carry both power and the audio signal. The disadvantage is that computers and small recording devices don't have XLR ports.
USB can be a better option, but that has its own disadvantages. A USB mic has to be an interface, a power supply, and a microphone all in one. Usually, that means the quality of each device inside the USB mic is low. The convenience, however, is unmatched.
Standard ⅛" or ¼" audio connections are rare on condensers because they can't carry voltage. However, some condensers do have a battery or other internal power sources and can have an ⅛" output. Often these styles of microphones, like the shotgun mic, are used in video production.
What Else Do You Need?
Once you have a mic, there are a few other things you should consider picking up to make your experience a good one. None of the following are necessary for every situation, but it's good to know the options for customizing your experience.
A pop filter will help clean up your speaking and singing by eliminating sharp bursts of air from making pops on the recording.
A shock mount will suspend your mic in place and prevent vibrations and small impacts from being transferred to the recording.
A stand or clamp-on arm will allow you to position the mic optimally.
An extra cable. It can be very frustrating to lose a cable in the middle of a session. Having an extra is often overlooked but can save your day.
An audio interface, which we'll go over next.
Interfaces
To save the information that a microphone picks up, you need something to plug the microphone into that can record. Unlike a dynamic mic, a condenser also needs power, so it's not as simple as plugging it into the mic port on your laptop.
You will probably be going into a mixer in a studio that's plugged into a dedicated recording device. At home, though, you'll want something like the Focusrite Scarlett that converts the XLR input into a USB output.
Alternatively, a USB microphone like the universally popular Blue Yeti has an interface built into the device's body. You don't get as much control as you would get with a dedicated device, but the portability and space-saving can make up for that.
Hit Record Already
Microphones changed the world. The ability to record music and broadcast it to people meant that every person on earth could enjoy music. Cultural boundaries were broken, and the scope of famous changed from "known among the elites" to "known around the world."
Nowadays, recording is more accessible than ever due to the low cost and amazing variety of microphones on the market. Whether you are recording your next professional solo, a murder mystery podcast, or just want to share your newest song with your family, a good condenser is essential. Grab one and get ready to jam.